Renovation Services
When it comes time to repair or remodel your home you should hire people who genuinely care about you and your family. People with your best interests in mind. People who educate their customers as well as they perform their jobs. People with a conscience and a genuine desire to do what's right, and do it the right way. Those people work for us at Indigo, please allow us to surpass your expectations!
Call us and experience what our customers already know.
Lifetime warranty on premium products
Highest-quality products
The best customer service in the business
The utmost respect for your property and your busy life
Honest and integrity-we won't sell you things you don't need
Free estimates
Financing options
Exceptional value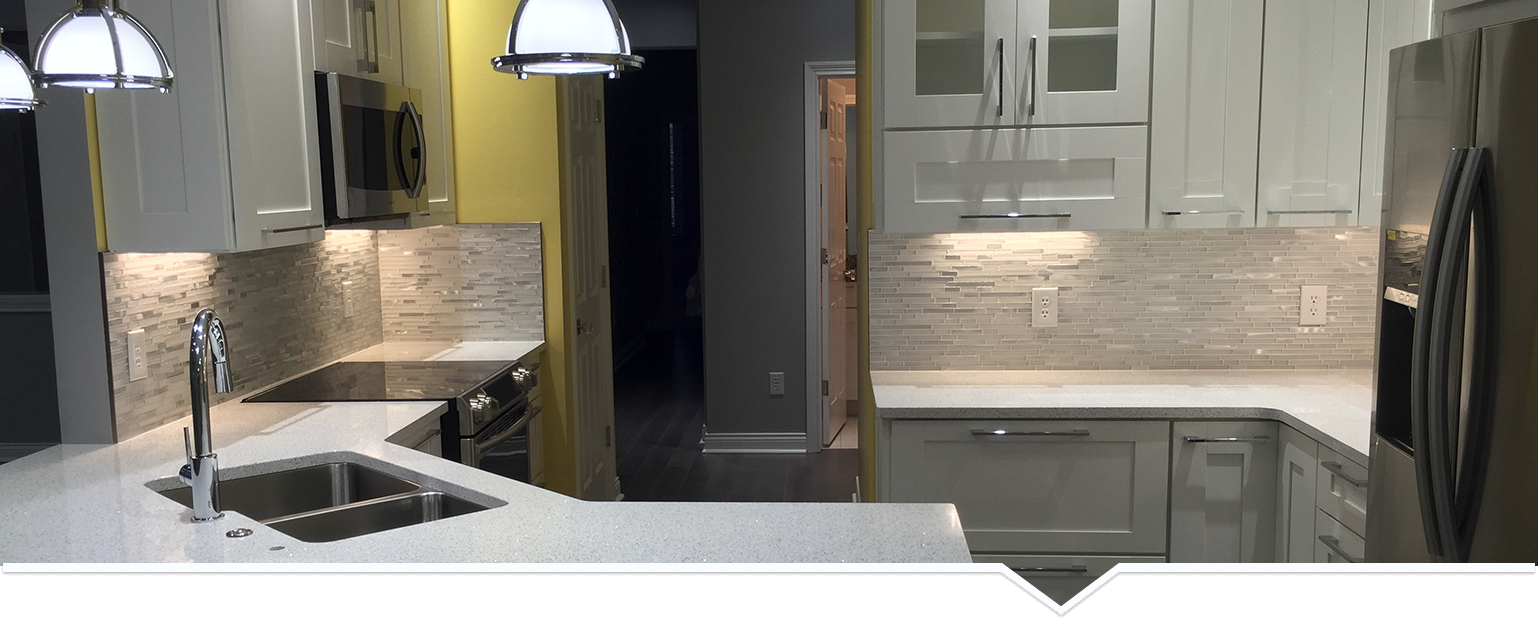 Our Interior Services
Qualified Craftsmen
When undertaking something as involved as a home remodel, you want to put the job in the hands of professional contractors who have the most experience. Rest assured, we are far from being the new to the remodeling industry. In fact, our principals have a combined 60+ years experience in renovation.
Indigo's core was founded on remodeling for commercial and residential customers. The breadth of experience and knowledge from many years in the construction industry provides this company with the ideal background to handle projects of any size. The Indigo team's passion for remodeling is infectious. Licensed, bonded, and insured, the Indigo team loves what they do and it shows.
KITCHEN REMODELING
The main reason that many people love Indigo is our ability to come into a project and manage the entire process start to finish. Our professional remodelers can bring your ideas to life.
BATHROOM REMODELING
With many years experience and a real focus on customer satisfaction, you can rely on us for your next bathroom remodel. We will make sure you get the bathroom you always dreamed of.
BASEMENTS
Basement remodeling could transform this space into an entertainment area with a kitchenette, a wet bar, a home theater, a guest suite, a rentable living space, a crafts area or a kid's play room, or a wine cellar.
PAINTING
We have accomplished painters on staff that will bring your home or property back to life.We are also experts in prepping and painting entire properties. Indigo's team can even handle carpentry repairs at the same time, to turnkey your next project.
ROOM ADDITIONS
We offer affordable and reliable repairs and improvements to the home. Room Additions are a perfect fit for our team as we can handle the entire project in house.
GARAGES & BUILT-INS
Get the garage you always dreamed of (luxury cars not included). When it comes to designing and building a space saving built in shelving, cabinet, bookcase, bench seat, or fireplace surround working with a professional is an absolute must.
FREE, NO-OBLIGATION INSPECTION AND ESTIMATE
Indigo proudly provides free estimates for any roofing, remodeling, or demolition work you are thinking of having done. Schedule a free estimate by calling us today at 1-844-944-7663